QuoVadis Partners with Ingine to Bring Enhanced Cloud Solutions to Bermuda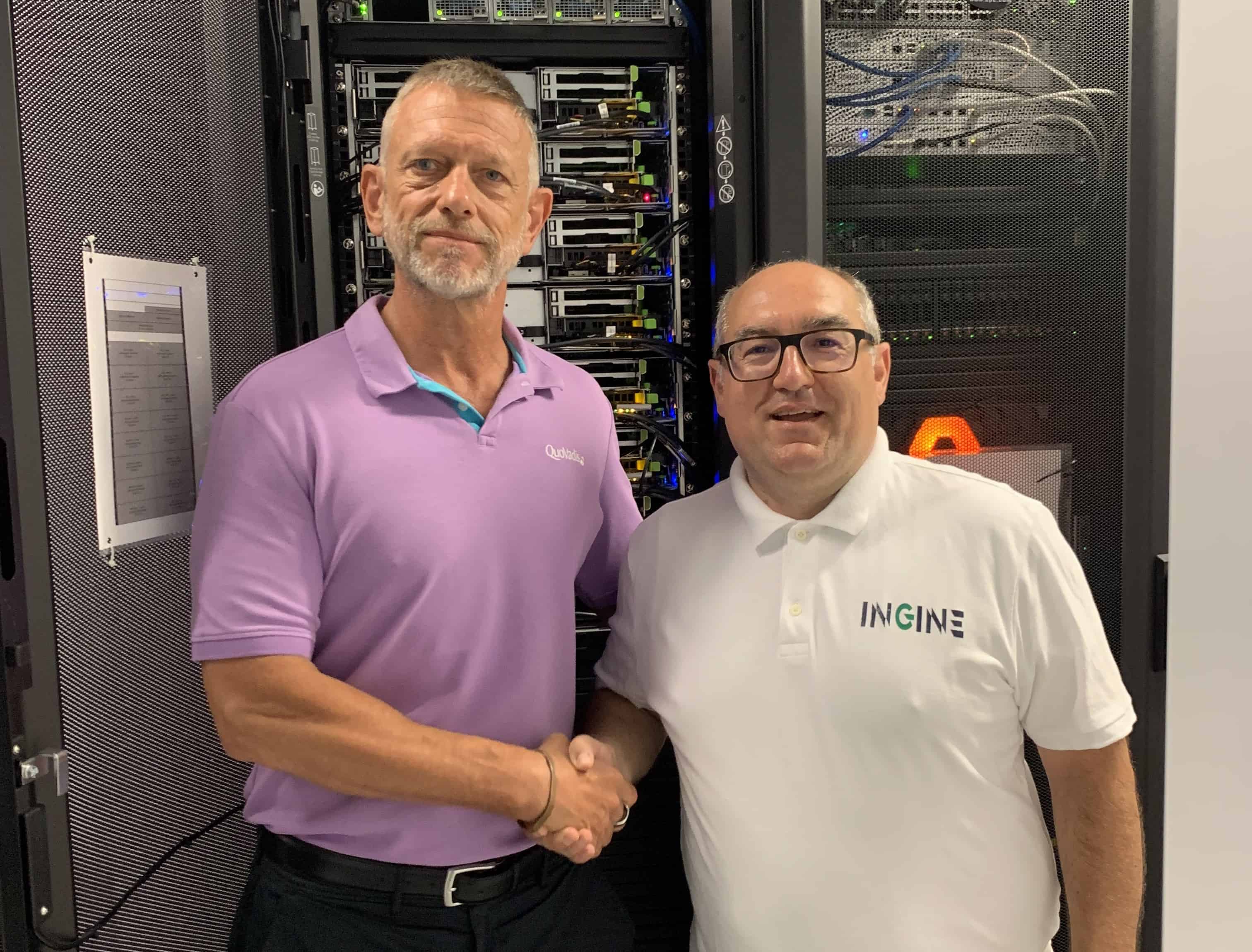 Here at QuoVadis we're thrilled to announce our partnership with Ingine, a rapidly growing IT service provider. This collaboration is set to enhance the cloud-based IT solutions offered to many businesses in Bermuda which have yet to maximise the benefits of a cloud-based infrastructure.
­­­­­Empowering Organisations with Complete Cloud Solutions
We know that businesses are constantly seeking innovative technologies to stay ahead of the curve. Our strategic partnership with Ingine aims to address these needs by providing organisations in Bermuda with a comprehensive suite of cloud solutions. With our joint expertise, we will offer managed services that enable businesses to fully digitalise their workplace while seamlessly integrating existing applications, software, and IT management systems.
The Benefits of Cloud Migration Expertise
The integration of Ingine's tailored IT solutions with our data centre service portfolio will give customers access to an end-to-end managed service. This means we'll guide them through the entire infrastructure management process, ensuring a smooth transition to the cloud environment that is right for their them. We understand that businesses want to become more agile, reduce IT costs, and have the ability to scale. By strategically managing the infrastructure solutions, we prevent costly inefficiencies and security risks.
Bermuda's Thriving Technological Landscape
Bermuda is emerging as a hotspot for companies investing in cutting-edge technologies, and our strategic partnership ensures that they have the right infrastructure and security in place to thrive. We're not just focused on large-scale international operations here. Our comprehensive services cover servers, storage, networking, security, and trusted IT specialists, empowering mid-small size enterprises to leverage the full benefits of a managed infrastructure service.
Investing in cloud-based infrastructure isn't a one-size-fits-all solution. We understand that each business has unique requirements, and our collaborative approach ensures that we deliver tailored solutions that meet their specific needs.
Subscribe to The Royal Gazette to hear more about QuoVadis announcements.