Internet &
telecoms
QuoVadis provides a unique platform for delivering high availability internet services.
Business Telecom and Internet Provider Bermuda
Our internet platform is automatically peered across multiple Bermuda carriers to ensure maximum availability and high degrees of fault tolerance. Should a problem occur upstream the QuoVadis network will automatically detect and bypass the problem until it is resolved with no disruption to customer internet service delivery.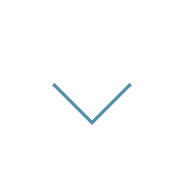 QuoVadis also provides managed local loop solutions including landline and wireless to provide customers with cost effective and multi-carrier connectivity solutions.
"We have relied on QuoVadis IT services since March 2003. At that time, we had a small datacenter in our office. As we had to invest in hardware and software upgrades. We compared the TCO of the new investments with QuoVadis proposed Cloud Host Solutions and we decided to move part of our IT Infrastructure to QuoVadis. We started with baby steps, but now we consider QuoVadis a key partner to run our IT strategy in Bermuda. We are happy with QuoVadis quality and reliability. Even during hurricane events, there was no downtime in our IT Infrastructure. QuoVadis also helped us to implement a successful Business Continuity Solution using Zerto technology."
- Edison Yamamura, GP Investments