datacentre
COLOCATION
Our expertise in building custom colocation and connectivity solutions will amplify your return on investment, whilst reducing your CAPEX, OPEX and TCO.
Data Center Colocation Bermuda
QuoVadis provides colocation hosting for high-value infrastructure and applications in our Tier III-designed Bermuda datacentre, with customers including many of Bermuda's top companies as well as international entities requiring a technology base on the island.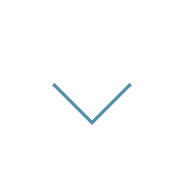 Your hardware. Our expertise.
Our facilities include multiple power feeds as well as significant generator and UPS capabilities (including onsite fuel storage).
Engineered with security in mind from the ground up, our Bermuda datacentre is built with steel and composite structures, with raised floor construction and an array of resilient security, smoke, fire, and AC systems.
Options include full or half 48u dedicated racks, individually locked with support for high density/high power requirements. We can also provide colocation for individual servers.
Is running your data centre keeping you from focusing on your core business?
You're not alone.
If you own the hardware necessary for core operations, but lack the resources to properly power, cool, house and protect your equipment, you could benefit from colocation.
FEATURES
AND BENEFITS
Colocation hosting in QuoVadis Bermuda datacentre designed to Tier III standards.

Located in central Hamilton.

N+N redundant power/UPS, cooling, security, and network resilience systems maintained by top-level technical staff.

7×24 support.

Designed to support high density, high availability computing requirements.

Security card and biometric access for full access to facilities (direct or escorted) as well as video surveillance.

Security and rack/environmental monitoring.

Local loop diversity as well as direct links to Bermuda's off-island network providers, with BGP failover.

Access to QuoVadis managed services including managed backup, managed firewall, and managed storage.
"Argus has used the QuoVadis datacentre for colocation service since 2011, initially for Disaster Recovery and more recently it evolved to supporting our Production services in Bermuda and Europe. QuoVadis has always provided outstanding customer service and has always been very responsive to our needs."
- Nik Smale, EVP Group Innovation and Technology, The Argus Group