CLOUD
HOSTING
For mission critical services, you want your business running on proven, dependable and trustworthy infrastructure. We can build a bespoke solution—tailored to your needs, but always to our exacting standards—saving you the pain and complexity of doing it yourself.
Secure Cloud Hosting and Computing Bermuda

QuoVadis provides Cloud computing solutions, ranging from individual hosted servers, through to providing clouds with dedicated hardware.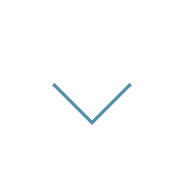 YOUR CLOUD. OUR EXPERTISE.
Our platform provides the benefit of
hosting servers and data in Bermuda and we are able to build custom solutions to meet specific needs of this market.
VMware hypervisor to streamline deployment and configuration.
High performance compute blocks.
Enterprise storage platform with high-availability clustering delivering high IOPS and data throughput.
Multilayer defence including firewalls and IPS.
Secure remote access with 2-factor authentication.
With QuoVadis as your trusted partner for Cloud Hosting, your management and IT teams can reliably outsource your underlying platforms to achieve predictable OpEx and to maintain your focus on core business tasks.
FEATURES
AND BENEFITS
Hosting in QuoVadis tier 3 datacentre located in Bermuda.
24×7 support.
High availability and high performance platform, able to accommodate large shifts in scale.
Access to QuoVadis 100% SSD Cloud Storage platform for guaranteed Quality of Service (QoS).
Managed security, including firewall and IPS.
Not just a "canned service"; QuoVadis works with local IT service partners to build customised solutions and support.
Local loop diversity as well as direct links to Bermuda's off-island network providers, with BGP failover.
"Windward Management have been with QuoVadis many years. As a matter of good practice we've regularly trialed competitor solutions and visited their facilities. QuoVadis' Data Centre is world class. Some well known competitors run infrastructure that rules them out as serious alternatives. QuoVadis' Support also truly differentiates them ... their track record of mitigating issues when things have gone wrong and standing up with solid frank explanations, grows confidence. They don't rest on their laurels, constantly reviewing infrastructure, maintaining and upgrading in a balanced sensible pattern."
- Terrett West, Windward Management