Datacentre
Disaster Recovery
Be ready for the worst with a comprehensive disaster recovery (DR) plan that will keep your business-critical IT systems up and running. Our DR specialists' comprehensive approach, unites people, processes, policies and technologies to create a solution that ensures your business' continuity, no matter how bad the disaster.
Data Center Disaster Recovery Bermuda
QuoVadis provides two forms of disaster recovery services for customers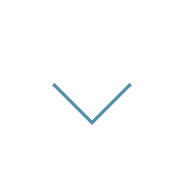 Whilst you can't predict the future, you can prepare.
For colocation customers that require a second datacentre in Bermuda we offer a managed colocation solution to a second tier-III datacentre located in Bermuda.
Alternatively, QuoVadis provides global disaster recovery services to ensure that applications or platforms are guaranteed to be available should a disaster event occur on the primary platform.
Using high speed 10GB networking we are able to provide a DR replication environment for real-time continuous replication of applications and data.
FEATURES
AND BENEFITS
Disaster recovery with hardware independent recovery.

Near continuous real time replication services.

Replicate all data or select specific servers/applications/data.

Management reporting to confirm replication within SLA.

Data can be replicated to alternate offshore locations to maintain corporate compliance.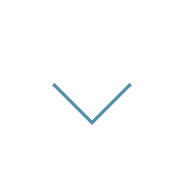 WORK AREA RECOVERY
Preparing for unplanned interruptions has always been good business practice. Today, with changes in regulations and customer expectations, it's a necessity. QuoVadis provides the professional services, technologies, and specialized facilities to help our clients keep people and information connected no matter what.
Located in central Hamilton, the QuoVadis WARroom facility provides a secure and connected location for customers to recover their business operations when catastrophic events prevent access to current facilities or operations.
In conjunction with our professional services and systems recovery tools, the QuoVadis WARroom allows clients to plan and test their response to crisis events, and to rapidly rebound from unplanned outages.
FEATURES
AND BENEFITS
Resume business and employee activities more quickly and cost-effectively following a disaster or other unplanned interruption.
Secure carrier-grade facility. Located in Central Hamilton, close to essential services. Strategic point for civil protection.
Options for private suites or workstations on dedicated or shared basis. Preconfigured computer systems and office equipment.
Robust telecommunications as well as onsite UPS/generators with priority fuel delivery.
Scheduled windows to test invocation.
Tight integration with QuoVadis backup and systems recovery options, including dedicated connectivity with QuoVadis SecureCentre.
Assistance in business continuity planning and crisis management.
"QuoVadis have been the backbone technical infrastructure for our software as a service business for over a dozen years. We have benefitted from their responsiveness to our requirements and their understanding of information security has been of immense value to our team. This has allowed us to have a greater focus on our clients. "
- - Dave Shastri, Matware