Cybersecurity
YOUR COMPANY INFRASTRUCTURE NEEDS A MODERN APPROACH TO CYBERSECURITY—ONE THAT IDENTIFIES VULNERABILITIES AND PREVENTS ATTACKS BEFORE THEY BECOME A PROBLEM.
THAT'S WHERE OUR TEAM OF CERTIFIED EXPERTS COME IN.
Network Penetration Testing Bermuda
Our cybersecurity engineers are professionally trained to perform network pen tests locally in Bermuda. Their ethical hacking capabilities will identify potential vulnerabilities in your network, servers, accounts, and websites and ensure that your security controls are up to par.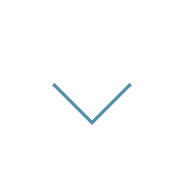 The safe and secure way to protect your company's data infrastructure.
FEATURES
AND BENEFITS
Penetration tests performed by qualified and experienced staff.

Vulnerability risk assessment which factors in compliance or legislative requirements specific to your organisation.

Actionable insights and recommendations to strengthen your security posture and protect your organisation's data and assets.

Efficient follow up testing and reporting that maximises company resources.